If you're passionate about animation and aiming to enroll in a college animation program, crafting a portfolio that highlights your artistic abilities and interests is crucial. You might be wondering what elements constitute a successful animation portfolio. Here, we present distinguishing examples tailored for admission to top art schools.
Accepted! Animation Portfolio for Sheridan College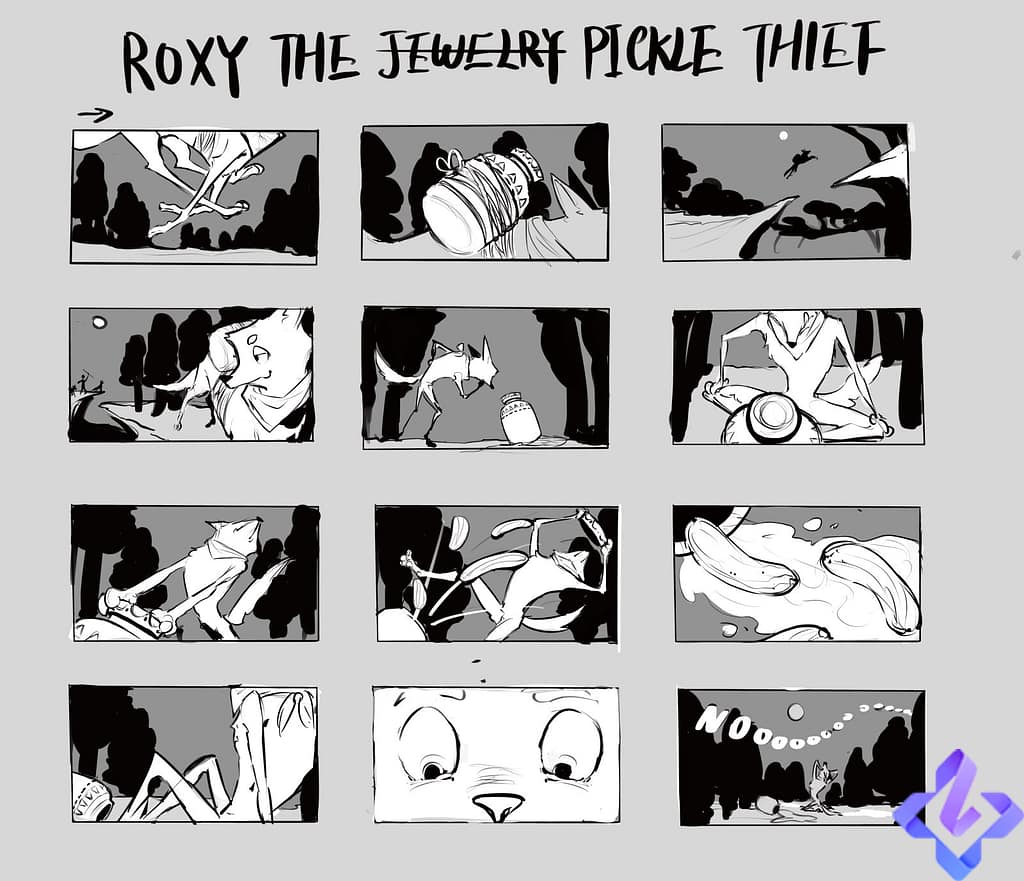 Each year, the Sheridan Animation Program administers a rigorous art test as part of its admission process. Prospective students aiming for success should aim for a high score, typically around the 90% mark, to be considered for acceptance.
Lily Dong's animation portfolio stands as an exceptional testament to her artistic prowess and creative acumen. Through her meticulously crafted portfolio, she showcases not only technical proficiency but also a distinctive creative voice that sets her work apart. Her ability to seamlessly blend technical excellence with imaginative storytelling is evident in each piece, making her a standout candidate for the program.
Accepted by Emily Carr University of Art & Design, 3D computer animation
Our student, Will, undertook the application process for undergraduate animation programs and achieved notable success by securing offers from several renowned art institutions, including Emily Carr University of Art & Design and Bournemouth University.
His portfolio presented a diverse array of artworks, showcasing his proficiency in various artistic genres such as cartoons, illustrations, traditional art, and character design. This breadth of work not only highlighted his technical versatility but also demonstrated his ability to bring creative concepts to life across different mediums.
Animation Portfolio for graduate level.
Accepted by Top art schools, including Savannah College of Art & Design, Art Academy, SVA, and Sheridan
Website: https://xulening2000.wixsite.com/portfolio
At the graduate level, applicants are expected to showcase a profound understanding of art fundamentals and a high level of creative skill. This involves not only mastering core artistic techniques but also applying them innovatively and thoughtfully within their work. Lening, a dedicated student of ours, took one year to prepare her portfolio and presented a portfolio that spoke volumes about her proficiency in traditional art and her creative aptitude across various mediums, including stop motion, 3D modeling, character design, and storyboarding. Lening earned acceptance into esteemed schools such as Savannah College of Art & Design, Art Academy, and Sheridan College.

Claire is a renowned art portfolio expert with a passion for nurturing young talent. With years of experience, she has guided countless students in crafting compelling portfolios, unlocking their potential and securing coveted spots in prestigious art colleges. Claire's expertise is a beacon for aspiring artists.